The Ontario College of Social Workers and Social Service Workers has selected a Diversity, Equity and Inclusion (DEI) Task Group to assist us in moving forward on our commitment to increase diversity, equity and inclusion – a key priority in the College's 2020-2023 Strategic Plan.
The Task Group is co-chaired by Sanjay Govindaraj, RSW, Council member, and Brian Seng-Low, RSSW, non-Council member.
In accordance with its Terms of Reference, the Task Group will provide recommendations and advise Council on:
the potential for, and/or existence of, systemic and structural racism, discrimination and/or bias within the College's statutory, regulatory and governance policies and processes;
strategies, including bylaw and policy amendments, standards, guidelines and other tools to address any identified issues;
an approach to the development of partnerships with Indigenous communities to begin to implement the Truth and Reconciliation Commission of Canada's calls to action within the regulatory sector; and
the engagement of community groups and leaders in the activities of the Task Group.
---
On this page
---
Task Group updates
Amanda Bettencourt, RSSW, reflected on the Land Acknowledgement, as an Indigenous Member of the Task Group. Co-Chair Sanjay Govindaraj, RSW, […]
---
Meet the Task Group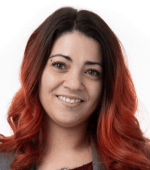 Amanda Bettencourt, RSSW, Council Member (she/her)
Amanda Bettencourt is an RSSW who graduated from Mohawk College in 2013 as well as a recent graduate of the Bachelor of Social Work program at Ryerson University. Her primary work is as a tax services agent for Canada Revenue Agency. She also sits on the Board for Umbrella Family and Childcare Centres where her role is largely focused on diversity, equity and inclusion within the context of childcare programs and services. Amanda lives with mental health diagnoses and is particularly passionate about the inclusion of marginalized peoples within system frameworks. Amanda seized the opportunity to become an OCSWSSW Council member as she believes in promoting registration with the College and hopes to advocate for policy level change that will be seen in the field and felt by service users. She has been serving and supporting the College's mandate of public protection since shortly after her graduation from Mohawk College and has just been acclaimed to her third term as Council member for the College.
---
Chisanga Chekwe – Public Member (he/him)
Chisanga Chekwe currently serves as President of the Masomo Education Foundation, a Canadian charitable organisation that provides scholarships to young men and women from low-income families. His prior experience includes serving as Deputy Minister of the Ontario Ministry of Citizenship, Immigration and International Trade, where he oversaw the James Bartleman Indigenous Youth Creative Writing Award and administered the Lincoln M. Alexander Award – an award given to students and community leaders who demonstrate exemplary leadership in working to eliminate racial discrimination. He also served as a United Nations Observer and Adjudication Officer to the historic South African election that brought Nelson Mandela to power. He is a prolific author, who has published numerous works including An Election to Remember. A Rhodes Scholar, Chisanga holds a Master of Laws degree from the University of London as well as B.A. and M.A. degrees from the University of Oxford.
---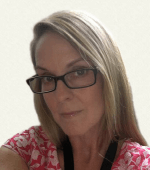 Charlene Crews, RSSW, Council Member (she/her)
Charlene is a social housing adjudicator, psychiatric patient advocate and a registered social service worker. Charlene has been an elected Council member with the OCSWSSW since 2017. She brings over 29 years of experience as an advocate and mental health clinician working in a variety of community and institutional settings. Charlene is a proud member of the 2SLGBTQIAA+ community and maintains active leadership roles on multiple community advocacy boards and employee Pride networks, at both the municipal and provincial levels, focused on addressing and initiating systemic change and inclusion. Charlene's interest and commitment to advocacy and equity is paramount in her personal and professional life and she is honoured to be a member of the OCSWSSW Diversity, Equity and Inclusion Task Group.
---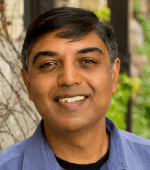 Sanjay Govindaraj, RSW, Council Member (Co-Chair) (he/him)
Sanjay Govindaraj has been a social worker for 27 years, and brings a unique experience to Council that includes clinical practice, community engagement, policy development, equity and anti-racism work. As an immigrant settler, Sanjay seeks to centre the voice of vulnerable and marginalized people in his work. Currently employed with the Region of Waterloo as Anti-Racism and Equity Advisor in the CAO's office, Sanjay has been supporting the DEI, Accessibility AODA compliance and Indigenous portfolios. As the regulator for social workers and social service workers in Ontario, the College will need to make bold changes to address harm caused by systemic racism to Black and Indigenous peoples, and must acknowledge our professional legacy and the ongoing impact of our history. As Co-Chair of the DEI Task Group, Sanjay recognizes that there is a challenging task ahead; however, Sanjay is excited to be part of this important work that is well overdue.
---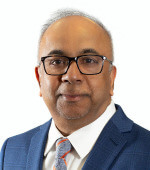 Mukesh Kowlessar, RSSW, Council Member (he/him)
Mukesh Kowlessar is the descendent of indentured labourers, who originated from India and were colonized during their indentureship in the Caribbean island of Trinidad. Born in Trinidad, he spent his early years there before immigrating to Canada as a young adult. Mukesh returned to the College Council in 2016 after serving previously on Council, from its inception until 2013 and as Council President for four years. Mukesh has served on many of the College's committees including the Executive and Finance Committees. A retired public servant, he has spent over 30 years in leadership positions where he managed diverse teams in the public sector and promoted equity and inclusion throughout his career. Mukesh is a strong advocate for social justice and human rights. Although he has had the privilege to lead, he has also encountered many barriers, from systemic racism to being marginalized to being "carded" by the police. His lived experiences have made him steadfast in his commitment to the work of equity and inclusion for marginalized persons while drawing attention to unconscious biases that exist in society. Mukesh looks forward to the work of the Task Group and supports applying equity and anti-racism lenses to policies, practices, programs and initiatives with a vision of the OCSWSSW being an inclusive organization in its governance model.
---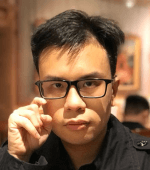 Chun Kit Leung, RSSW (he/him)
As a person who was born with disabilities, Kit has experienced various forms of negative behaviours and discrimination throughout his life. These experiences motivated him to seek an answer on why people express these behaviours. He always tries to find ways to change how people perceive "disabilities" and wishes it will eventually become a neutral description. Kit has worked in different roles to assist others in understanding and supporting people with disabilities (e.g., a university lecturer, delivering courses on diverse learning needs; disability service officers, who provide services to people who are disabled; and more). Currently, he is a learning support teacher in a secondary school, supporting students with additional learning needs. It is Kit's pleasure to be selected as one of the members of the DEI Task Group. He is devoted to his new role and will contribute all his knowledge and ability to increasing diversity, equity and inclusion within the College.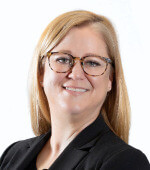 Carrie McEachran – Public Member (she/her)
Carrie McEachran is the Executive Director of Sarnia-Lambton Rebound. She carries a master's degree in leadership from Royal Roads University, a developmental services worker diploma from Loyalist College and a non-profit management certificate from Western University. Carrie's passion and commitment to advancing issues of diversity, equity and inclusion is demonstrated through her advocacy with the Sarnia-Lambton Social Services Network as the Chairperson and member of the Anti-Racism Committee, her work with youth and creating safe spaces for them to share, learn, engage and be empowered to make a difference. Through this space, a group of youth were empowered and supported by Rebound to advocate, fundraise and propose Sarnia Lambton's first rainbow crosswalk. Carrie is also the founder of a mentorship community that advances women into leadership positions at all tables. Through empowerment, support, advocacy and accountability, Carrie and her community have advanced women's issues within the workplace and dozens of women into leadership positions at all levels and sectors. Carrie understands, supports and is committed to the role and public protection mandate of the Ontario College of Social Workers and Social Service Workers and the important role and responsibility that the College has in advancing issues of diversity, equity and inclusion. She is honored to work with the DEI Task Group and looks forward to being a part of this important work.
---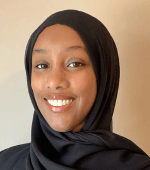 Yusra Osman, RSW (she/her)
Yusra is a Black Canadian anti-racist advocate and educator, registered social worker, mental health counsellor, and researcher. Yusra was the first Anti-Racism Specialist for the City of Ottawa from 2020-2022. In January 2022, she began her work at Archipel Research and Consulting Inc, an Indigenous-owned company, as the EDI Manager. She holds a master of social work degree from Carleton University. Her experience includes working as a frontline social worker and counsellor in community settings and as a contract instructor in Carleton University's School of Social Work. Her work in Ottawa begins with a deep recognition of Algonquin Anishinabeg presence and nationhood, and the importance of solidarity between Indigenous and racialized communities. She is committed to the well-being of Indigenous, Black and other racialized communities in the face of racism and racial trauma, and to intersectional anti-racist work that strives to bring about systemic change. She is looking forward to applying an anti-racist and EDI lens to the mandate of the College and to enriching the College's conception of its work to include new perspectives.
---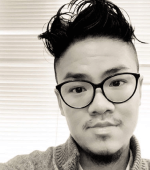 Brian Seng-Low, RSSW (Co-Chair) (he/him, they/them)
Brian is a registered social service worker and is currently in his fourth year of the bachelor of social work program at York University. He brings with him over two years of collective experience working with diverse communities such as, but not limited to: ethnically diverse LGBTQ+ youth and adults, people living with HIV and AIDS, and disenfranchised youth in the public school system. Due to his lived experience as a racialized, disabled LGBTQ+ individual, Brian faced extensive discrimination mainly from the public school system. As a result, this pushed Brian to pursue a future career in social work. His interests focus mainly on decolonization, challenging systemic racism, and the patriarchal systems that continue to push racialized and disparaged groups to the sidelines. Brian also continues to engage in continuing education centred around de-colonialism, indigeneity, and systemic racism. He is also an avid language learner and is currently learning Dari.
---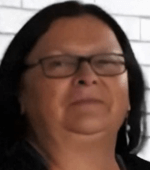 Sandra Southwind, RSW (she/her)
Sandra Southwind is from the Bear Clan and is a registered band member of Sagamok Anishnawbek First Nation in Northern Ontario. Sandra is a Protection Resource Manager with NOGDAWINDAMIN Family and Community Services. NOGDAWINDAMIN is a multiservice Indigenous child welfare agency grounded in Anishnawbek values that assists communities in their responsibility to strengthen families for the safety and well being of Anisnawbek children. Sandra is a registered social worker and an Accredited Mediator and Child Protection Mediator with the Ontario Association for Family Mediation (OAFM). She sits on the Justice Committee for her community and is on the Board of Trustees for the Anishinabe Spiritual Centre at Anderson Lake. Sandra has a master of social work, a bachelor of human studies with a specialization in psychology and native studies, and diploma in native counseling care development with a specialization in mental health. She was an instructor for Laurentian University and is currently a mediation coach for York University.
---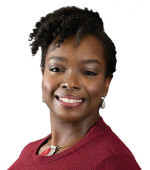 Durel Williams, RSW, Council Member (she/her)
Durel Williams is a registered social worker with almost 15 years of experience in social work, having practised in the United States, Jamaica and Canada. Her cross-cultural experience has afforded her a keen sense of cultural sensitivity that comes with working with various populations in a variety of social contexts, including intimate partner violence, adult and youth justice, and adult and youth mental health. Durel obtained her MSW at McMaster University in 2010, where she researched how immigrant women experienced and perceived services for intimate partner violence. She is currently in private practice focusing on areas such as trauma (including racialized trauma), relationships and the self. Durel is an Afro-West Indian immigrant woman, whose very identity as such allows her to navigate the nuances that come with the intersectionality that defines her experience. She has learned not only what it means to be Black in North America, but also what it means to come to these discussions with an appreciation for differences in Blackness itself. This lived experience, as well as her studies and practice through an anti-oppressive lens have framed her motivation to understand and include the diversity of voices across and within (minoritized) groups. Without an acknowledgment of intersectionality, unique experiences face the risk of erasure, thus perpetuating the trauma of invisibility. She believes the work of the College will benefit from ongoing reflection and review within this context.
---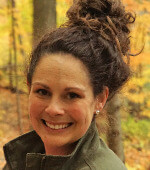 Natasha Young, RSW (she/her, they/them)
Natasha Young is a member of Whitefish River First Nation and is a registered social worker with an MSW from the University of Windsor. Natasha has over 15 years of professional experience working with Indigenous individuals and groups in a variety of community and organizational-based settings. Natasha also has an MA from the University of Guelph and their graduate research focused on the person-environment experiences of First Nations, Inuit and Métis post-secondary learners on university campuses. Natasha is committed to ensuring that the work of diversity, equity and inclusion is not only a priority at all times, but is thoughtfully completed. Natasha has experience working in governance, collective and consensus-based models on numerous committees, including the Steering Committee of the University of Guelph's Indigenous Initiatives Strategy Task Force and the Stonehenge Therapeutic Community board of directors. Currently, Natasha is the Manager of the Indigenous Student Centre at the University of Guelph.
---
Task Group selection process
In considering its selection of five non-Council members of the College from among the 112 expressions of interest received, the Executive Committee faced an extremely difficult task.
The Committee carefully reviewed members':
powerful personal accounts of their lived experience;
descriptions showing a range of social work and social service work experience; and
thoughtful statements reflecting members' deep desire to contribute to the College's work in this important area.
The following criteria were considered in the selection process:
a demonstrated commitment to advancing issues of diversity, equity and inclusion;
lived experience, with priority being given to members who are Black, Indigenous or people of colour, and/or from other equity-seeking groups;
relevant work and/or volunteer experience; and
an understanding of, and support for, the role and the public protection mandate of the College.
While it was not possible to fully represent the diversity of the Ontario public and of College members, the Task Group includes representation from Black, East/Southeast Asian, Indigenous, LGBTQ+, South Asian, and Muslim communities, as well as persons living with a disability.
Consideration was also given to geographical and sector (social work and social service work) representation, and to balancing the current diversity among Council members.
---
For more information about the DEI Task Group, please contact the Office of the Registrar at oor@ocswssw.org.