The Council is the 21-member governing body and board of directors that manages and administers College affairs. The Council is composed of:
Seven social workers who are registrants of the College and who are elected by the registrants of the College in accordance with the bylaws.
Seven social service workers who are registrants of the College and who are elected by the registrants of the College in accordance with the bylaws.
Seven persons who are appointed by the Ontario Government.
The College's primary duty is to serve and protect the public interest while promoting high standards of practice for the professions. At the same time the College encourages a robust interactive relationship with registrants, stakeholders and the public. To steer and guide these processes, Council's primary governance function is policy development. The policies developed by Council provide direction to the College and to staff.
Council regularly engages in a strategic planning process. View the 2020-2023 Strategic Map.
Please note: Information about individual members of committees other than the Executive Committee is not available on the College website or shared publicly. This supports the College's commitment to ensure fairness in all of its processes and ensures that committee members are not contacted directly about allegations or other matters. For more information about Council, please contact oor@ocswssw.org.
---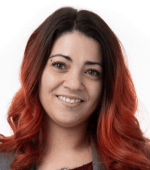 Amanda Bettencourt – Elected Social Service Worker
Amanda Bettencourt is dually registered with the OCSWSSW, initially joining the College as a social service worker and then obtaining her bachelor of social work degree from the former Ryerson University, now known as Toronto Metropolitan University. She works full-time as a School Social Worker on Six Nations of the Grand River Reserve in Ohsweken, where she also sits on the Anti-bullying Taskforce and provides consultation services to the federal school system with a focus on Haudenosaunee ways of knowing and learning. Amanda also works part-time as a private tutor and is serving out her third term being a Council member of the OCSWSSW. Amanda has eight years of frontline experience in the social services field, including but not limited to: advocacy for persons appealing ODSP decisions; managerial support for supervised access centre; and social work within school settings – both Western and Indigenous school systems. Amanda strives to continue to contribute meaningfully to the College's mandate of public protection.
---
Chisanga Chekwe – Public Member
Chisanga Chekwe brings a wealth of governance, development, business and legal expertise to College Council. Chisanga has served as Deputy Minister of Citizenship and Immigration, Women's Issues, Seniors' Affairs, and International Trade in Ontario; Chair and CEO of the Social Benefits Tribunal; Executive Director at Oxfam; and adjudication officer and United Nations observer support officer monitoring elections in South Africa; Supervisor of the post-war election in Bosnia and Herzegovina. He also spent six years with the Ontario Criminal Injuries Compensation Board, serving as a board member and Chair of the Board. Chisanga studied law at the University of Birmingham in England, before he received a master of laws degree from the University of London. He then read philosophy, politics and economics at the University of Oxford, resulting in BA and MA degrees.
---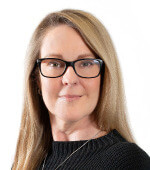 Charlene Crews – Elected Social Service Worker
Charlene Crews is a mental health clinician with over 29 years of experience working with marginalized and homeless populations. She brings a diversity of experience and transferable skills developed through direct service and program development work across sectors of child and adult mental health and addictions, hospital and community health care, patient advocacy, corrections, forensics, homelessness and social housing. Charlene is a social housing adjudicator and a Psychiatric Patient Advocate with the Ministry of Health. Charlene holds a strong interest in health law, privacy and ethics, maintains active roles on multiple community advocacy boards and holds certificates in advanced adjudication, regulatory investigations, interpersonal mediation, family therapy, dialectical behavioral therapy, and health service management. She is currently pursuing a master's degree in health administration at Toronto Metropolitan University.
---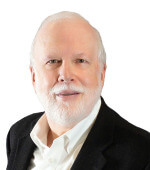 John Fleming – Public Member
John has served in the management ranks of local and provincial governments as well as not‐for‐profits, achieving senior leadership positions in several organizations, including service as a municipal CAO, Deputy Minister in Ontario and as CEO of a national health charity. After completing his full‐time career, he continued his leadership work by achieving the Chartered Director designation and opening his 'occasional' consulting practice. Since 2008, John has focused his work around governance teaching and advice, executive mentoring and coaching, and group facilitation, especially emphasizing his ability to help boards and teams work effectively to identify and achieve common goals. John is the Integrity Commissioner for the Town of Caledon and Past Chair of the Board of Governors of Sheridan College; has and continues to serve on numerous other boards and committees, and is a past Chair of the Board of Directors of Halton Healthcare Services and of Ovarian Cancer Canada. He is also a past Director of OMERS Sponsors Corporation. He is currently the Co-Chair of the Greater Hamilton Health Network's Partnership Council. John is now Council Chair.
---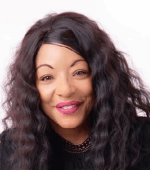 Judy Gardner – Elected Social Service Worker
Judy holds a bachelor of arts and also received a social service work diploma with honours in 2013. Her diverse educational background also includes administration, criminology, early childhood and women's studies. She is currently a college instructor specializing in addictions and community service work. Judy has over 10 years of frontline professional experience supporting adults with developmental disabilities and has a passion to advocate for the marginalized. Judy was elected to Council in May 2014.
---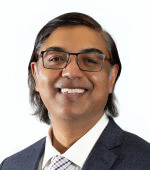 Sanjay Govindaraj – Elected Social Worker
Sanjay Govindaraj graduated with an MSW from TISS (1994) and a master's in applied environmental studies from UW in 2004. Over the last 27 years, Sanjay has led projects related to poverty, food security, housing, child prostitution, Indigenous Reconciliation, accessibility and strategic planning. He is currently employed with the City of Waterloo as Director – Indigenous Initiatives, Anti-Racism, Accessibility and Equity, and also provides counselling on a part-time basis at Aligned Health in Waterloo for equity deserving group. Wilfrid Laurier University awarded Sanjay the title Associate Practicum Professor (part-time) for his years of supervising MSW students. Sanjay has been on numerous boards with not-for-profit organizations and is an active mentor for new immigrants/refugees. Sanjay was elected to the Council in 2018 and is currently the Co-Chair of the Diversity, Equity and Inclusion (DEI) Task Group.
---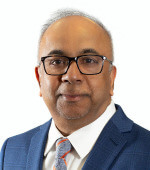 Mukesh Kowlessar – Elected Social Service Worker
Mukesh Kowlessar has served as Council President from March 2021 – September 2022; and from September 2009 – September 2013. Mukesh has served on many of the College's committees including the Executive and Finance Committees. Following his retirement, he has continued to play an active role at the College and to pursue other interests in improving governance in the public service. Mukesh has over 30 years of leadership experience in the municipal and provincial sectors in social services. Mukesh was formerly an adjudicator with the Landlord and Tenant Board and a Registrar at the Ontario Superior Court of Justice; he is also currently a consultant in strategic planning. Mukesh is a strong proponent in ensuring a diversity, equity and inclusion lens in the business of governance and in society in general. He holds certificates in mediation, alternative dispute resolution and executive management from Western University, and certification in crisis and critical incident stress management and a social service worker diploma from Fanshawe College.
---
Molly Luu – Public Member
Molly Luu is an advocate whose practice focuses on tax litigation including professional negligence. Before joining Miller Thomson LLP, Molly completed her articles at a national law firm in Toronto. After which, she spent a year as a judicial law clerk for the Superior Court of Justice. She was a Partner at a commercial boutique law firm before joining Miller Thomson LLP. Molly is a problem solver. Drawing from her experience as investigative tax counsel who was routinely retained to review unintended tax consequences, she quickly identifies what lies at the heart of a problem. This enables her to act swiftly and efficiently to address the issue. She is mindful of the fact that less-obvious creative solutions are often the best ones. She is an expert at learning about her clients and their businesses and affairs with an aim to solve their tax controversies and grow with her clients and their businesses.
---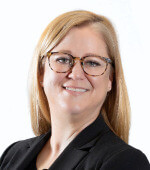 Carrie McEachran – Public Member
Carrie McEachran is the Chief Executive Officer of the Sarnia-Lambton Chamber of Commerce. She previously served as the Executive Director of Sarnia-Lambton Rebound and also held leadership positions at Community Living Sarnia and Pathways Health Centre for Children. Mrs. McEachran carries a master's degree in leadership from Royal Roads University, a developmental services worker diploma from Loyalist College and a non-profit management certificate from Western University. Her community involvement includes being an active Rotarian for 16 years where she served a term as President of the Rotary Club of Sarnia. She currently serves as a board member for the Sarnia Lambton Economic Partnership and served previous terms on boards for North Lambton Community Health Centre, Sarnia-Lambton Physician Recruitment Taskforce, Sarnia-Lambton Social Services Network and PAVRO (Professional Association of Volunteer Leaders-Ontario). She is also an active member of the Arlanxeo Community Advisory Committee.
---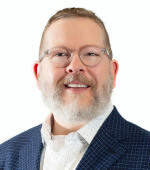 Christopher McIntosh – Elected Social Worker
Christopher's professional and volunteer contributions have included working in the areas of primary care, housing, and mental health for organizations across Alberta, British Columbia, and Ontario. These experiences are enhanced by his academic credentials including a master's degree in social work and certificates in health care leadership. Dedicated to bringing people together to solve problems collectively, Christopher is energized by helping others discover their passions and removing barriers for both clients and colleagues. Christopher's approach is founded in addressing barriers to equity-deserving community members and relentless in addressing the social determinants of health. Overall, Christopher is committed to improving the spectrum of support and access for all clients.
---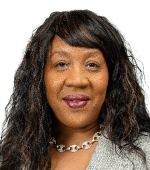 Vera Mercier – Public Member
Vera Mercier is the Executive Director of the Soufriėre Kid's Development (SKD) Bilingual Child Care Centre, which has provided licensed childcare and education in Ajax, Pickering and Oshawa for over 10 years. She has more than 20 years of experience in leadership, financial auditing and risk management. Fluent in both English and French, Vera excels in team coaching and motivation and is passionate about driving business development, creating operational strategies and optimizing children's experiences. Vera is actively involved in the community, currently serving on the boards of the Durham Children's Aid Society and the Ontario Association of Children's Aid Societies.
---
Sue-Ellen Merritt – Elected Social Service Worker
Sue-Ellen Merritt graduated with honours from Niagara College's Social Service Worker Program in 1996. She has served on the Niagara College Social Service Worker Advisory Board for 15 years, and was Chair of the Board's Legislation Sub-Committee. Currently retired, Sue-Ellen was employed for 20 years by Niagara Health System, Mental Health and Addictions, where she provided direct client support and held the positions of Smoking Cessation Coordinator and Gambling Coordinator. Sue-Ellen was also a small business manager for 15 years for a privately owned natural gas company, and served as an elected official for Township West Lincoln from 2003-14. Prior to 2003, she served as Chair of the Township's Committee of Adjustment for 10 years. Sue-Ellen was an OCSWSSW Council member from 2000-2010, during which she was elected to the Executive Committee for those same years and held a Vice-President position from 2001-2010.
---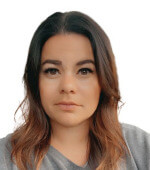 Mandi Olson – Elected Social Service Worker
Mandi Olson is a registered social service worker located in northwestern Ontario. She has been a helper in the social work field for over 15 years and her passion includes creating grassroots and macro-level system changes that are rooted in Indigenous best practices. She is familiar with both not-for-profit and privatized wellness services and organizations. Mandi is the co-owner of a successful business, Binesiwag Center for Wellness, which focuses on providing a variety of wellness services across the lifespan including mental health, addictions, direct support to 2SLGBTQIAP+ folx, women and girls, as well as capacity building. Outside of her professional career, Mandi enjoys being on the land and with her family. She enjoys hunting, fishing, camping and travelling.
---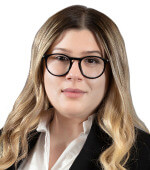 Alexia Polillo – Public Member
Dr. Alexia Polillo received her PhD in experimental psychology from the University of Ottawa and is completing her postdoctoral fellowship at the Centre for Addiction and Mental Health and the University of Toronto. She has extensive experience with community and health services research and helped lead small- and large-scale evaluations of community and outpatient mental health services in Waterloo, Brantford, Ottawa, and Toronto. She has published over 15 peer-reviewed articles, contributed to eight technical reports used to support service providers and community mental health agencies, presented her work at national and international conferences, and received 11 institutional awards and federal and provincial scholarships.
---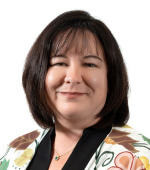 Marinna Read – Elected Social Worker
Marinna Read is a Fort William First Nation community member and resides in Thunder Bay. She holds a bachelor's degree in criminology from the University of Manitoba and an honours bachelor of social work and master of social work degrees from Lakehead University. She has spent over 20 years practising in youth and adult mental health, Indigenous child welfare, program and community development and most recently implementing Indigenous health care in a hospital setting. She has committed her professional career to assisting those on their wellness journey in a respectful and kind way ensuring culturally safe care through an Indigenous lens. Her personal life includes plenty of family time and enjoying the great outdoors in beautiful northwestern Ontario. Marinna empowers individuals to use their inner strengths and culture to move forward and celebrate themselves while creating change in their lives. She is excited to be joining the OCSWSSW this year and expanding her knowledge while ensuring the protection of the public in this service area.
---
Sandie Sidsworth – Elected Social Service Worker
Sandie Sidsworth is a poverty advocate with a focus on mental health and domestic violence. She has been in the field for over 25 years with experience in child welfare, addictions, domestic violence and mental health. Within this frontline support evolved a strong interest grief and traumatic loss. She has been a suicide bereavement counsellor for eight years as well as fulfilling her current role as the Executive Director for the Enrichment Centre for Mental Health. Sandie graduated in 1996 from Loyalist College in the social service worker program.
---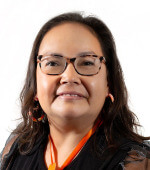 Candice Snake – Elected Social Worker
Candice Snake's home community is Munsee-Delaware Nation. Her education started with her ancestors Rosie Deleary, her grandmother Stella Mae Burch, her mother Irene Snake, as well as her father Larry Burch. Their influence shapes the work that she does in realizing the need for critical reflection in educating service providers and helping families care for children. They ignite the fire in her to continue this vital decolonizing work to ensure Indigenous families are empowered as caregivers. Candice received her MSW from Laurier University in 2020. Her multi-disciplinary work experience over the past 26 years provided a skill set for leadership, policy development, best practice and accountability. She worked with a team to develop HEART & SPIRIT training, a program which is utilized in Ontario child wellbeing agencies to train foster parents and is currently experiencing interest nationally and internationally. She is excited for this new appointment and looks forward to the work.
---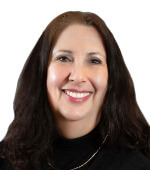 Elayne Tanner – Elected Social Worker
Dr. Elayne Tanner is a registered social worker with over 30 years of professional experience. She continues to be a sessional graduate professor for the University of Windsor and has published on topics including anti-oppressive practice, social work ethics and hypnosis. Elayne is the sole practitioner in a thriving private practice with areas of expertise that include sexual abuse, trauma, childhood disorders, relationship counselling, parenting and divorce. As a leader in private practice, many have sought her guidance in establishing their own private practices. An active volunteer, Elayne strives to give back to her community and her profession. She has supported many volunteer boards and has been awarded Business Woman of the Year, Volunteer of the Year, and Best Counsellor in the communities of Milton and Halton Hills. On a personal level, Elayne lives with her husband, Great Dane, annoying cat and two horses on their property in North Halton.
---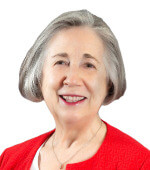 Beatrice Traub-Werner – Elected Social Worker
Beatrice Traub-Werner is a social worker with over 30 years of experience as a clinician, an administrator and an educator. She taught at York University's BSW Program and was the Director of Admissions at the Faculty of Social Work, University of Toronto for 15 years. Beatrice founded TAPE Educational Services, a continuing education program for clinicians. In 2009 she became the academic director of the Bridge Training Program for Internationally Educated Psychologists and Allied Mental Health Professionals (renamed as BREM). Currently, Beatrice is the Dean of Continuing Education at Adler Graduate Professional Schools. She teaches in the Addictions Studies Program at Adler. Beatrice has worked on contract for various projects at several community colleges in Ontario. She is currently a director on the Board of the Association of Social Work Boards (ASWB). She is a former director of Jewish Vocational Services, and Jewish Immigrant Aid, Eli's Place and currently serves on the Allocations Committee of the Catholic Charities and the Quality Assurance Committee of the Jewish Child and Family Services in Toronto. She served as a member of the OCSWSSW Council (2010-2017 – three terms as President) and was recently re-elected.
---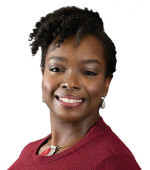 Durel Williams – Elected Social Worker
Durel Williams is a registered social worker with almost 15 years of experience in social work, having practised in the United States, Jamaica and Canada. Her cross-cultural experience has afforded her a keen sense of cultural sensitivity that comes with working with various populations in a variety of social contexts, including intimate partner violence, adult and youth justice, and adult and youth mental health. Durel obtained her MSW at McMaster University in 2010, where she researched how immigrant women experienced and perceived services for intimate partner violence. She is currently in private practice focusing on areas such as trauma (including racialized trauma), relationships and the self.