The Ontario College of Social Workers and Social Service Workers is pleased to announce the launch of an exciting new initiative that aims to further extend the College's reach to the Ontario public and continue to fulfill our primary duty of public protection.
The College's message to Ontarians is simple: check to make sure your social worker/social service worker's name is on the Online Register. A quick check on our website will tell you whether that individual is registered. Registered social workers and registered social service workers are committed to delivering professional, ethical, qualified and accountable care when you need them.
National Post "Hands on Healthcare" Campaign
The College has teamed up with the National Post to take part in their "Hands on Healthcare" campaign. This one-day campaign will run on Wednesday, March 21st, 2018 and aims to raise awareness regarding frontline healthcare workers within Canada.
The campaign insert will be distributed with the National Post's Wednesday paper and is currently available online and across social media platforms. The National Post inserts will also be shared at a number of Canadian conferences including Together We Care in Toronto for long-term care and National Career Event for Health and Social Services in Montreal.

The College's editorial in the National Post is part of our ongoing campaign to raise awareness about the fact that social work and social service work are regulated professions in Ontario. The editorial also provides an overview of how a regulatory body protects the public and information regarding the College's Online Register, an important tool which we want the public to use.
"Most of those who seek the services of social workers and social service workers are at a vulnerable point in their lives and likely dealing with a number of issues," explains College Registrar Lise Betteridge, MSW, RSW. "They deserve to know they're protected. That's why we're here."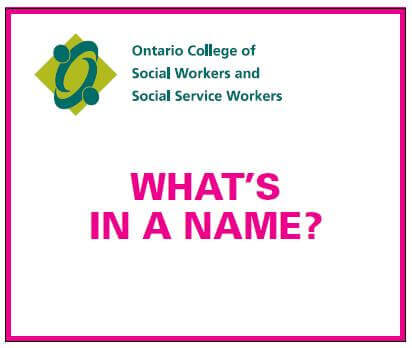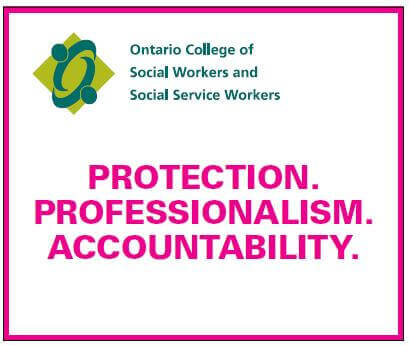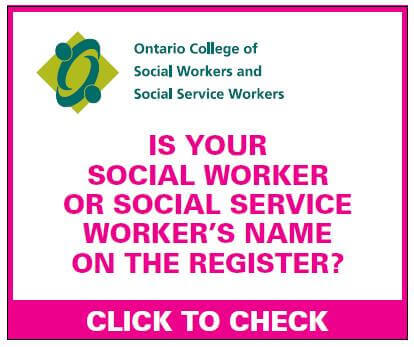 Leverage the campaign
The College encourages members to take advantage of this online public awareness campaign and share this important public protection message! To view the campaign insert, click here.
For more information about the College's public awareness initiative, contact Sarah Choudhury, Communications Manager at 416-972-9882 ext. 430 or by email at schoudhury@ocswssw.org.